Documents
/
Document Automation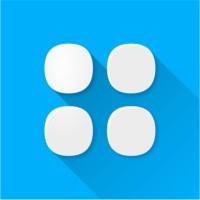 ---
XpressDox is a document automation solution that is known for its extensive integration capabilities. XpressDox has been in operation for over a decade.
XpressDox allows users to transform standard documents into intelligent templates by integrating with data sources. The software can be utilized by a range of professions, including law, real estate, insurance, and finance among others. Its system supports integration with Microsoft Office, web applications, and databases, providing a flexible solution for businesses looking to streamline their document creation processes.
XpressDox is primarily designed to serve the needs of businesses seeking to automate complex, often-used documents. These can range from contracts and proposals to forms and letters. The software's strength lies in its powerful data handling, rules engine, and integration features, which allow users to handle complex documents with various conditions and computations.
What differentiates XpressDox from its competitors is its focus on integration and the flexibility of its solution. The system is designed to work seamlessly with a company's existing software and databases, reducing the need for manual data entry and the risk of errors that comes with it. It also provides a highly customizable solution that can be adapted to the specific needs of the business, rather than a one-size-fits-all approach. This makes XpressDox a versatile tool for businesses with complex document automation needs.
View more
Document Automation Key Features
TARGET AUDIENCE
Law Firms
Corporate Legal
INTEGRATIONS
iManage
Salesforce
Sharepoint