Legal Operations
/
Legal Matter Management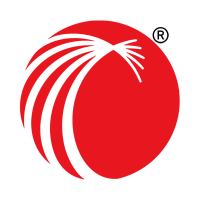 ---
LexisNexis Visualfiles is a software platform designed for workflow and case management. It offers a range of features and capabilities to support the efficient management of legal matters and processes. Visualfiles is primarily targeted towards use by law firms, corporate legal departments, and other professional services organizations.
Key features include:
Workflow and Case Management: Visualfiles enables the creation and management of customized workflows and processes for legal matters. It helps streamline tasks, automate processes, and improve overall efficiency.

Document and Email Management: The platform includes document management functionality that allows users to organize, store, and retrieve legal documents. It also facilitates email management, enabling users to integrate emails seamlessly into matter files.

Collaboration and Communication: Visualfiles offers features for collaboration and communication, allowing team members to work together on matters, share information, and communicate effectively within the platform.

Integration and Data Exchange: The software integrates with other systems and applications commonly used in legal environments, such as Microsoft Office, SharePoint, and document comparison tools. It also supports data exchange and integration with external databases and systems.

Reporting and Analytics: Visualfiles includes reporting and analytics capabilities, providing insights into key metrics, performance indicators, and matter-related data. This helps users track progress, monitor trends, and make informed decisions.

Customization and Configurability: The platform allows users to customize and configure workflows, data fields, templates, and user interfaces to match their specific requirements and preferences.
View more
TARGET AUDIENCE
Law Firms
Corporate Legal
Shoosmiths' collections business to deploy LexisNexis Visualfiles
Legal Insider
|
June 16, 2021