Contracts
/
Contract Review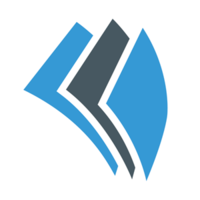 ---
Whilst the typical due diligence exercise involves assembling clauses on a handful of issues which then need to be considered by a lawyer, each contract pre-screen undertaken by ThoughtRiver triggers 1000s of software-answered questions on each contract in order to replicate what actually happens when a junior lawyer conducts an initial scan on a contract.
Pre-screening recommends whether a contract needs further review and by whom, as well as explaining why it has made that decision in human terms.
Use Cases and Segments:
Contract Review: ThoughtRiver's AI-powered system analyzes contracts and other legal documents, extracting key terms, provisions, and obligations, allowing users to review them quickly and efficiently. It enables review against playbook, previously signed agreements, and agreements negotiated by others.
Risk Assessment: The platform identifies potential risks and issues within contracts, enabling organizations to mitigate and address them before signing agreements.
Compliance Monitoring: ThoughtRiver assists organizations in maintaining compliance with applicable regulations by continuously analyzing legal documents for potential violations and areas of concern.
Legal Operations: The solution supports in-house legal teams and law firms in optimizing their legal operations by automating repetitive tasks and improving overall efficiency. It also brings all deals together into one screen (the Negotiation Management Dashboard), giving the reviewer full control.
Key Technical Features and Capabilities:
AI and NLP: ThoughtRiver employs advanced AI algorithms and NLP techniques to process, analyze, and understand complex legal language in documents with high accuracy and speed.
Contextual Understanding: The platform's contextual understanding capabilities allow it to intelligently identify and analyze relevant terms, clauses, and provisions within the context of the entire document, resulting in more accurate risk assessments.
Risk Scoring: ThoughtRiver provides a unique risk scoring system that quantifies potential risks and issues within contracts, enabling users to make informed decisions quickly.
Integration: The platform integrates with popular document management systems, contract lifecycle management tools, and other legal technology solutions to offer a comprehensive legal tech ecosystem.
ThoughtRiver's advanced AI and NLP capabilities set it apart from many competitors, allowing it to process and analyze legal documents with exceptional accuracy and speed. Its contextual understanding and unique risk scoring system provide valuable insights for organizations to make well-informed decisions, while its seamless integration with other tools and platforms creates a comprehensive legal tech ecosystem that supports the evolving needs of law firms and in-house legal teams.
View more
Contract Review Key Features
TARGET AUDIENCE
Corporate Legal
INTEGRATIONS
HighQ
Microsoft Word
Security
ISO 27001 Certified
Thoughtriver Launches Contract Pre-Screening Technology And Announces Partnerships
PwC + ThoughtRiver Develop Schrems Compliance Solution
Artificial Lawyer
|
April 19, 2022
ThoughtRiver and WorldCC announce partnership with a mission to simplify contracts
Legal IT
|
September 15, 2021
ThoughtRiver announce risk management revolution: first AI contract review tool developed for the construction industry