Contracts
/
Contract Review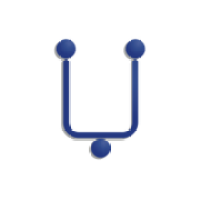 ---
Riverus CLM is a contract lifecycle management platform that employs artificial intelligence to automate and streamline the contract management process. It caters to businesses of various sizes, helping them to efficiently handle all stages of the contract lifecycle, from creation and negotiation to execution and management.
Utilizing advanced machine learning algorithms, Riverus CLM can identify and extract key information from contracts, convert it into structured data, and provide actionable insights. This allows businesses to manage their contracts more effectively, minimize compliance risks, and make informed decisions based on their contract data.
What sets Riverus CLM apart from its competitors is its comprehensive feature set, which includes automated contract workflows, a clause library, contract templates, and smart alerts for important dates and obligations. These features, combined with the platform's powerful AI capabilities, aim to reduce the time and effort required for contract management. Furthermore, Riverus CLM offers robust integration capabilities, allowing it to seamlessly connect with other business systems and provide an end-to-end contract management solution.
View more
TARGET AUDIENCE
Law Firms
Corporate Legal