Contracts
/
Contract Review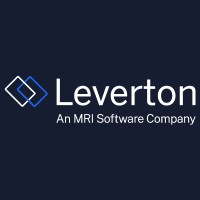 ---
MRI Contract Intelligence, formerly known as Leverton AI, is a leading provider of AI-powered contract analytics and data extraction. Since its integration into the MRI Software suite in 2019, it has been serving businesses across different sectors, helping them to extract and analyze essential data from a wide array of contract types and other documents.
MRI Contract Intelligence applies advanced machine learning and natural language processing techniques to automate the extraction of key data from structured and unstructured documents. Its capabilities include identifying and categorizing relevant information, turning complex and lengthy contracts into structured and searchable data.
A standout feature of MRI Contract Intelligence is its multilingual capability, which can process and understand documents in more than 25 languages. This makes it a powerful tool for multinational corporations that deal with contracts in multiple languages. Additionally, the platform's adaptability, allowing customization to fit specific business needs and processes, also differentiates it from its competitors. Its seamless integration with other MRI Software products and external systems enhances the platform's utility, providing a comprehensive contract management solution.
View more
TARGET AUDIENCE
Corporate Legal
LEVERTON Launches 'AI as a Service' Solution For DIY Model Training
Artificial Lawyer
|
April 23, 2019
U.S.-Based Conglomerate Mri Software Acquires Leverton
Artificial Lawyer
|
July 31, 2019