Transaction Management
/
End-to-End Transaction Management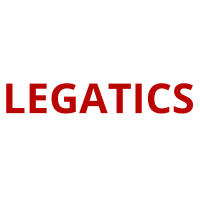 ---
Legatics provides a digital platform for managing legal transactions and documents. It is primarily aimed at helping law firms and in-house legal departments streamline their workflows and reduce the time and cost associated with managing transactions.
One of the key use cases for Legatics is the management of legal document negotiation and execution. The platform allows users to easily track changes to documents, negotiate terms with multiple parties, and execute final versions of documents electronically. This can be especially useful in complex transactions with multiple stakeholders, as it allows everyone to be on the same page and ensures that all necessary approvals are obtained before documents are finalized.
Another use case for Legatics is the management of legal workflows. The platform includes a range of tools for automating and streamlining common legal tasks, such as contract review, due diligence, and document organization. This can help legal teams save time and reduce errors, as they don't have to manually manage these processes.
Legatics differentiates itself from its competitors in a number of ways. One of the key differentiators is its focus on collaboration. The platform is designed to facilitate communication and collaboration between different stakeholders in a legal transaction, making it easier for everyone to stay up-to-date and work together effectively.
Another differentiator is the range of integrations that Legatics offers. The platform can be integrated with a variety of other tools and systems, such as document management systems, project management tools, and electronic signature platforms. This allows users to seamlessly incorporate Legatics into their existing workflows and take advantage of its features without having to switch between multiple systems.
Legatics offers a range of security measures to protect sensitive legal information. The platform includes encryption and other security protocols to ensure that all data is kept confidential and secure.
Legatics' focus on collaboration, integrations, and security makes it an attractive option for organizations looking to improve the efficiency of their legal processes.
View more
TARGET AUDIENCE
Law Firms
Corporate Legal
INTEGRATIONS
iManage
Docusign
Which Law Firms Won Innovate UK Funding?
Artificial Lawyer
|
February 19, 2019
Legatics Works With DLA and Herbert Smith to Build 'AI Microservices'
Legal IT Insider
|
February 26, 2019
Hogan Lovells enters enterprise agreement with transaction management platform Legatics
Legal Insider
|
May 06, 2021