Legal Operations
/
Legal Intake / Triage
---
Tonkean LegalWorks leverages AI to support matter management in corporate legal departments.
Tonkean LegalGPT fully automates the triaging of all incoming legal requests. LegalGPT classifies the appropriate legal discipline and category of the request, identifies the level of urgency, potential impact, and relative risk, and—to help avoid costly mistakes—auto-escalates requests if needed.
Tonkean AI Front Door provides a self-service portal for the business, that retrieves documents upon request or auto-generates them when they are not already available.
View more
TARGET AUDIENCE
Corporate Legal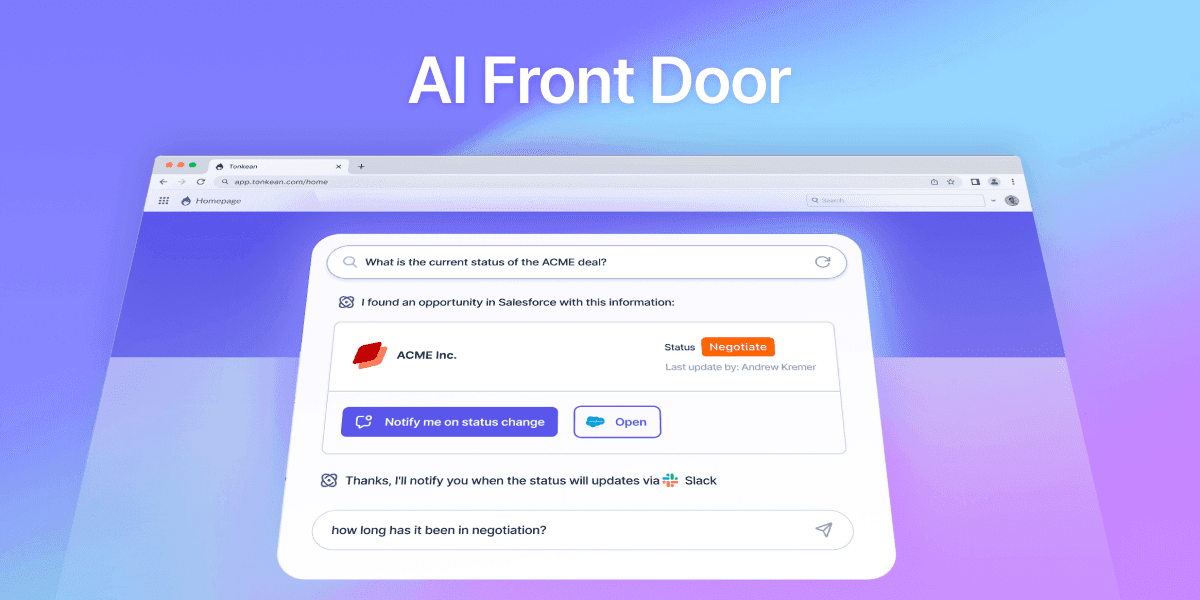 Tonkean Says Its New LegalWorks 'Safely' Brings Generative AI and No-Code Automation to Inhouse Matter Management