Contracts
/
Smart Contracts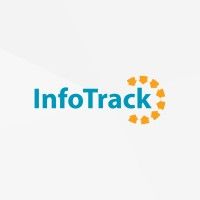 ---
InfoTrack is a leading Australian technology company founded in 2012 that offers a comprehensive suite of software solutions for legal professionals, servicing the needs of the legal market in Australia, USA, UK and New Zealand. Since its inception, InfoTrack has been committed to the development of technologies that enhance the practices of legal professionals, reduce manual labor, improve productivity, and mitigate risk.
InfoTrack provides a platform that brings together a broad range of services used by legal, banking, and finance professionals into a single, integrated system. These services include property searches, company searches, electronic contracts for sale, electronic signature services, and more. By providing these services in a unified platform, InfoTrack helps to streamline workflows, improve efficiencies, and ensure compliance.
One of the key aspects of InfoTrack's offerings is its integration with various case management systems. This allows for seamless data transfer, reducing the need for manual data entry and minimizing the risk of errors. Furthermore, InfoTrack is known for its innovative approach to technology. It has developed proprietary tools to address common challenges in the legal field, such as managing due diligence and mitigating the risk of property fraud.
View more
TARGET AUDIENCE
Law Firms
Corporate Legal
PRACTICE AREAS
Conveyancing
Search Acumen launches new digital onboarding solution eCOS following its acquisition by InfoTrack