Litigation Management
/
Early Case Assessment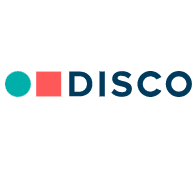 ---
DISCO Ediscovery is a cloud-based platform that streamlines the discovery process in litigation and investigations. It is designed to simplify the process of electronically stored information (ESI) management in legal proceedings. By leveraging the power of artificial intelligence (AI) and cloud computing, DISCO Ediscovery provides law firms, corporate legal departments, and government agencies with an efficient and effective platform for conducting electronic discovery. The platform is designed to reduce the time and cost associated with traditional e-discovery processes, enabling legal professionals to focus on more strategic aspects of their cases.
Use Cases Addressed by DISCO Ediscovery
Litigation Support: DISCO Ediscovery plays a pivotal role in litigation support by helping legal professionals identify, collect, process, review, and produce relevant documents and data. The platform's intelligent search capabilities and advanced analytics tools allow users to quickly locate critical information, making it easier to build a solid case strategy.
Regulatory Compliance and Investigations: In the face of ever-evolving regulations and increased scrutiny, organizations must ensure they adhere to legal requirements. DISCO Ediscovery helps organizations conduct internal investigations, respond to regulatory inquiries, and maintain compliance by efficiently locating and reviewing relevant data.
Data Management and Risk Mitigation: The platform also aids in data management and risk mitigation by enabling organizations to identify and address potential risks associated with data privacy, information security, and litigation exposure. Its advanced analytics and reporting capabilities provide insights into an organization's data landscape, allowing for proactive risk management.
Competitive Advantages
Several features set DISCO Ediscovery apart from its competitors in the market:
User-friendly Interface: DISCO Ediscovery boasts a modern, intuitive interface designed with the end-user in mind. Its straightforward layout and easy-to-use features reduce the learning curve for legal professionals, making the platform more accessible and efficient.
Advanced Analytics and AI: The platform harnesses the power of AI to streamline the review process through features like predictive coding and technology-assisted review (TAR). These advanced analytics tools enable users to prioritize document review and uncover critical insights, leading to more informed decision-making.
Scalability and Performance: DISCO Ediscovery's cloud-based architecture provides unparalleled scalability, allowing the platform to handle massive data volumes without compromising performance. This ensures that users can effectively manage complex litigation and investigations involving large datasets.
Customer Success: DISCO Ediscovery is committed to the success of its users, offering dedicated customer support and training resources. Its proactive approach to customer service ensures that users can fully leverage the platform's capabilities and resolve any issues promptly.
View more
TARGET AUDIENCE
Law Firms
Corporate Legal