Documents
/
Document Automation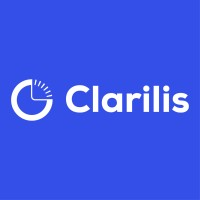 ---
Clarilis is an outcomes-focused document automation solution with a managed service, led by professional support lawyers. Clarilis focuses on high value use cases for automation and is commonly used by transactional lawyers to draft complex documentation.
Clarilis enables fee earners to produce high quality first drafts in a fraction of the time taken when manually drafting. For example, lawyers who use Clarilis turn around a first draft SPA or investment suite and all ancillaries, within two hours. Depending on the deal structure, complex banking facility agreements can be turned around in under two hours, and in Real Estate, a lease plus common ancillaries in less than an hour.
Our experienced PSL-led team manage the design, testing and implementation of automation projects and there are no variable or hidden consultancy costs, when those projects are amended or maintained. Clarilis automations have proven to be transformational for law firms, delivered on time, for a fixed fee, with a solid ROI.
We work with leading organizations globally (including over 30 of the UK's top 100 Law Firms).
Clarilis helps increase margin whilst addressing the challenges of recruitment and retention with an ever-increasing lawyer workload, improving lawyer capacity/wellbeing and decreasing client turnaround time.
View more
LANGUAGES
Configurable,
English,
French
Document Automation Key Features
TARGET AUDIENCE
Law Firms
Corporate Legal
TYPE OF USER
Associates
Entire Organization
Firm Leadership
General Counsel
HR
KM
Lawyers
Paralegals and Law Clerks
Partners
PRACTICE AREAS
Employment
Environment and Energy
Corporate
Finance
Funds
Bankruptcy and Restructuring
Securities and Capital Markets
Real Estate
Tax
Wills and Probate
ATTRIBUTES
Low Code
Word Plug-In
INTEGRATIONS
Kira
iManage
Luminance
Microsoft Office
Office 365
AWS
Sharepoint
Azure
Acrobat