Contracts
/
Document Automation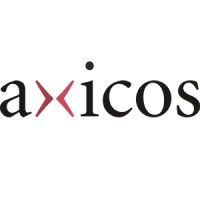 ---
Carizma First is a document automation product by Axicos, a software company founded in Basel, Switzerland, in 2007. Carizma First helps businesses to create, manage, and store documents more efficiently. The platform offers a wide range of features, including:
Document templates: Carizma First includes a library of pre-built document templates that can be customized to meet the specific needs of each business.
Data extraction: Carizma First can extract data from documents and store it in a central repository.
Reporting: Carizma First provides a variety of reports that can be used to track the performance of the document creation and management process.
Collaboration: Carizma First allows users to collaborate on documents in real time, making it easy to get feedback from multiple stakeholders.
Workflow automation: Carizma First can automate many of the tasks that are typically performed manually, such as document drafting, negotiation, and execution.
View more
Document Automation Key Features
TARGET AUDIENCE
Corporate Legal