Business of Law
/
Business Development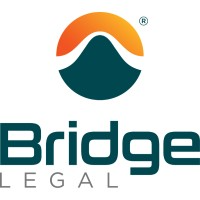 ---
Bridge Legal is an all-in-one platform for automated marketing, intake, client management, and enhancing client engagement, built specifically for mass tort law firms.
Use Cases Addressed by Bridge Legal
Automation: The platform's automation capabilities allow users to create custom workflows and automate routine tasks. The company highlights marketing automation, intake automation, communication automation, and analytics automation.
Client Engagement: Bridge Legal lets mass tort firms communicate with and analyze the engagement with clients.
Competitive Advantages
Bridge Legal distinguishes itself from competitors in the legal technology market through several key differentiators:
Automation Capabilities: Bridge Legal's focus on automation, particularly focused on mass tort cases, sets it apart. The platform's custom workflows and automation tools allow users to find the right client, automate intake, engage with clients, and analyze the client portfolio.
Extensive Integration Options: The platform offers integration with a wide range of third-party applications, including popular accounting, document management, and communication tools. These integrations enable users to create a seamless, connected ecosystem for their practice, eliminating the need for manual data entry and reducing the risk of errors.
Client-Centric Features: Bridge Legal's client portal and communication tools promote transparency and enhance client engagement. These features ensure that clients have access to their case information and can easily communicate with their legal team, leading to increased client satisfaction and stronger client relationships.
View more
TARGET AUDIENCE
Law Firms