Documents
/
Document Automation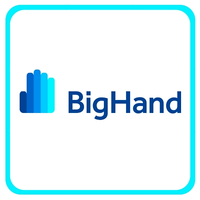 ---
BigHand Document Creation is a software solution developed by BigHand, a company that provides productivity technology to legal and professional service firms. BigHand Document Creation focuses on automating and streamlining the process of creating and formatting legal documents.
Technically, the software provides a range of features to aid in the drafting of legal documents, including automated document assembly, formatting tools, and a templating system that ensures consistency across all documents. By automating much of the document creation process, BigHand Document Creation can significantly reduce the time it takes to draft legal documents and minimize the risk of errors.
BigHand Document Creation integrates with BigHand's broader suite of productivity tools. These include solutions for dictation, workflow, and task delegation.
View more
Document Automation Key Features
TARGET AUDIENCE
Law Firms
New firm focused on legal ops and tech launches
Lawyers weekly
|
June 10, 2021