Business of Law
/
Practice Management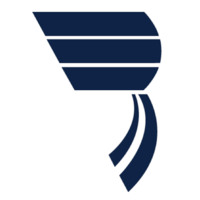 ---
BarBooks is comprehensive legal practice management software that provides law firms and barristers with a centralized platform for managing their practice operations. It is focused on (and market-leading in) Australia. The solution encompasses essential features such as matter management, time tracking, billing, accounting, and document management. By leveraging advanced technologies and intuitive design, BarBooks streamlines various aspects of legal practice management, enabling legal professionals to work more efficiently and focus on delivering exceptional client service.
Use Cases Addressed by BarBooks
Matter Management: BarBooks offers a robust solution for managing legal matters, including client information, case documents, tasks, deadlines, and communication. The platform's intuitive interface and advanced search capabilities allow users to quickly access relevant information, streamlining case management processes.
Time Tracking and Billing: BarBooks simplifies time tracking and billing processes by automating the capture and categorization of billable hours. The platform generates accurate invoices, ensuring that law firms and barristers can efficiently manage their finances and maintain client satisfaction.
Accounting: BarBooks features integrated accounting functionality that enables legal professionals to manage their practice's financial transactions, including trust accounting, general ledger, and expense tracking. This integration ensures accurate financial reporting and compliance with regulatory requirements.
Competitive Advantages
Tailored Features: BarBooks offers a suite of powerful features specifically designed to meet the unique needs of law firms and barristers. This tailored approach ensures that users have access to the tools they need to effectively manage their practice, setting BarBooks apart from more generic solutions.
Cloud-Based Architecture: BarBooks leverages cloud-based technology to provide users with a secure, reliable, and accessible platform. This architecture allows legal professionals to access their practice information anytime, anywhere, promoting flexibility and enhancing collaboration.
User Success: BarBooks is committed to the success of its users, offering dedicated customer support, training resources, and regular updates to the platform. This proactive approach to customer service ensures that users can fully leverage the platform's capabilities and resolve any issues promptly.
View more
TARGET AUDIENCE
Law Firms