Business of Law
/
Practice Management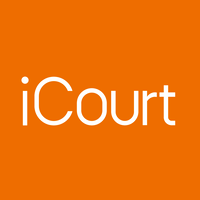 ---
Alpha by iCourt is a comprehensive Chinese-language case management platform designed to streamline legal workflows and promote collaboration among legal professionals. It provides law firms, corporate legal departments, and government agencies with a centralized, collaborative environment for managing their legal cases. The platform utilizes cutting-edge technologies, such as artificial intelligence (AI) and machine learning (ML), to automate various aspects of case management, from document organization and analysis to time tracking and billing. Alpha by iCourt aims to boost productivity, reduce errors, and optimize resource allocation, ultimately driving better outcomes for legal professionals.
Use Cases Addressed by Alpha by iCourt
Case Management: Alpha by iCourt offers a centralized platform for managing all aspects of a legal case, including client information, case documents, tasks, deadlines, and communication. The platform's intuitive interface and advanced search capabilities enable users to quickly access relevant information, streamlining case management processes.
Document Automation and Analysis: The platform automates the creation, organization, and analysis of legal documents, saving users time and reducing the risk of errors. Alpha by iCourt's AI-driven document analysis tools help legal professionals identify critical information, prioritize tasks, and uncover insights, facilitating more informed decision-making.
Time Tracking and Billing: Alpha by iCourt simplifies time tracking and billing processes by automating the capture and categorization of billable hours. The platform generates accurate invoices, ensuring that law firms and legal departments can efficiently manage their finances and maintain client satisfaction.
Competitive Advantages
Powerful Features: Alpha by iCourt offers a wide range of advanced features, such as AI-driven document analysis, automated time tracking and billing, and robust reporting tools. These powerful capabilities provide legal professionals with a comprehensive solution for managing their cases, setting Alpha by iCourt apart from other case management platforms.
User-Centric Design: The platform boasts an intuitive interface and user-friendly tools that simplify case management for legal professionals. Alpha by iCourt's user-centric design minimizes the learning curve for users, enabling them to quickly adapt to the platform and focus on more strategic aspects of their cases.
Security and Compliance: Alpha by iCourt prioritizes the security and compliance of its users' data, employing stringent security measures, such as encryption, access controls, and audit trails, to protect sensitive information. The platform's compliance with international data protection regulations, such as GDPR, further reinforces its commitment to data security and user privacy.
View more
TARGET AUDIENCE
Corporate Legal