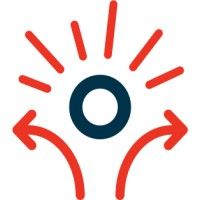 ALOE Standard
by 
Bigfork Technology
---
ALOE Contract Management Software, developed by Bigfork Tech, is a legal technology solution that offers a comprehensive contract lifecycle management (CLM) platform designed to cater primarily to the needs of corporate legal departments and in-house lawyers across various industries. The primary objective of ALOE Contract Management is to streamline the entire contract management process, from creation and negotiation to execution and compliance, in order to improve efficiency and minimize risks for its users. One of the key technical capabilities of ALOE Contract Management is its ability to automate contract creation using customizable templates and clause libraries, ensuring that contracts adhere to the specific requirements of the users. The platform also offers features such as real-time collaboration tools and version control, which facilitate seamless communication between parties during the negotiation process and make it easier to manage contract revisions.
Additionally, ALOE Contract Management provides a secure, centralized repository for storing, organizing, and accessing contracts, contributing to more efficient contract management throughout their lifecycle. The platform's advanced analytics and reporting tools allow users to gain insights into contract performance, identify trends, and make data-driven decisions.
With seamless integration capabilities with widely-used business applications such as CRM systems, ALOE Contract Management enhances its practicality and ease of use. Bigfork Tech has fully integrated project management software in the ALOE platform as well.
View more
TARGET AUDIENCE
Law Firms
Corporate Legal