BARETZ & BRUNELLE
BARETZ & BRUNELLE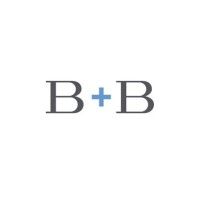 ---
Baretz+Brunelle is an advisory firm to sophisticated businesses in the legal industry, ones focused on operating innovatively in the new legal economy.
We help law firms, alternative legal services providers, legal technology companies, corporate legal departments, consulting firms and others tackle their biggest challenges and capture their greatest opportunities.
We provide services around:
• corporate communications
• digital marketing
• content creation & delivery
• go-to-market strategy, planning & execution
• advisory and consulting
• growth & profitability
• talent intelligence
For over 20 years, we have helped our clients build brands, protect reputations, raise profiles, educate the industry, improve operations, enter new markets, launch new products and services, drive revenue, announce mergers, manage crises and find the right people.
Our team is made up of marketing and communications professionals, former AmLaw 100 lawyers, chief operating officers, chief strategy officers and chief marketing officers, talent intelligence pioneers, legal operations gurus and digital marketing experts. We have deep industry knowledge and in-the-trenches experience.

View more
CUSTOMER TYPE
Law Firms
Corporate Legal