META-E DISCOVERY
META-E DISCOVERY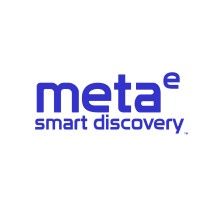 ---
Meta-e Discovery is a company that provides eDiscovery services, helping law firms, corporations, and government agencies manage electronically stored information (ESI) for litigation, investigations, and regulatory compliance. Since its inception, Meta-e Discovery has been dedicated to providing comprehensive eDiscovery solutions that are both cost-effective and efficient.
In terms of technical capabilities, Meta-e Discovery leverages advanced eDiscovery tools and methodologies, such as Technology Assisted Review (TAR), to help clients efficiently find and manage relevant electronic data. They offer a range of services including data collection, data processing, document review, and production.
What sets Meta-e Discovery apart from its competitors is its combination of technological expertise with a strong understanding of the legal discovery process. They provide a consultative approach to eDiscovery, working closely with clients to develop strategies that meet their specific needs.
View more
CUSTOMER TYPE
Law Firms