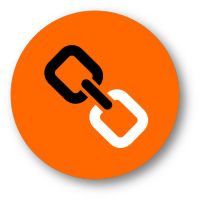 ---
LawyerlinQ, founded in 2012 and based in the Netherlands, is a technology-driven legal services company that offers an innovative platform for legal staffing solutions. LawyerlinQ primarily serves law firms and corporate legal departments, providing a robust and flexible way to manage legal work and match it with the right legal professionals.
The LawyerlinQ platform is designed to efficiently connect legal work with lawyers who have the right expertise to handle it. This can include lawyers within a single law firm, a network of firms, or a curated group of independent legal professionals. The platform provides end-to-end management of the legal work lifecycle, from request to invoicing.
The key technical capabilities of LawyerlinQ include legal project management, resource allocation, and advanced analytics. These capabilities allow users to efficiently manage legal work, ensure it is matched with the most appropriate resources, and gain insight into their legal operations. LawyerlinQ differentiates itself from traditional legal staffing solutions through its technology-enabled approach. By providing a platform that not only matches legal work with appropriate resources but also provides comprehensive project and resource management capabilities, LawyerlinQ offers a significantly more efficient and flexible solution than traditional methods.
View more
CUSTOMER TYPE
Law Firms
Corporate Legal