FORENSIC RISK ALLIANCE
FORENSIC RISK ALLIANCE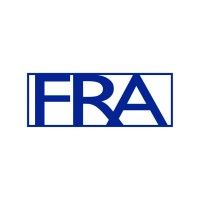 ---
Founded in 1999, Forensic Risk Alliance (FRA) is a global firm that provides forensic accounting, data analytics, and electronic discovery (eDiscovery) services to help clients manage risk, investigations, disputes, and regulatory scrutiny. With a global footprint, FRA serves a wide array of industries including healthcare, manufacturing, telecommunications, and financial services.
Technically, FRA excels in the use of sophisticated tools and methodologies for data collection, forensic analysis, eDiscovery, and data governance. They assist clients with complex multi-jurisdictional data issues, providing defensible solutions that take into account various data privacy, transfer, and protection laws.
What sets FRA apart is their cross-border, multi-jurisdictional expertise. They provide solutions that respect the various and often complex data privacy laws in different countries. Furthermore, their multidisciplinary team of experts in forensic accounting, data governance, and digital forensics offers a well-rounded approach to managing and mitigating risk, making them a preferred partner in high-stakes international disputes, fraud investigations, and regulatory inquiries.
View more
CUSTOMER TYPE
Corporate Legal